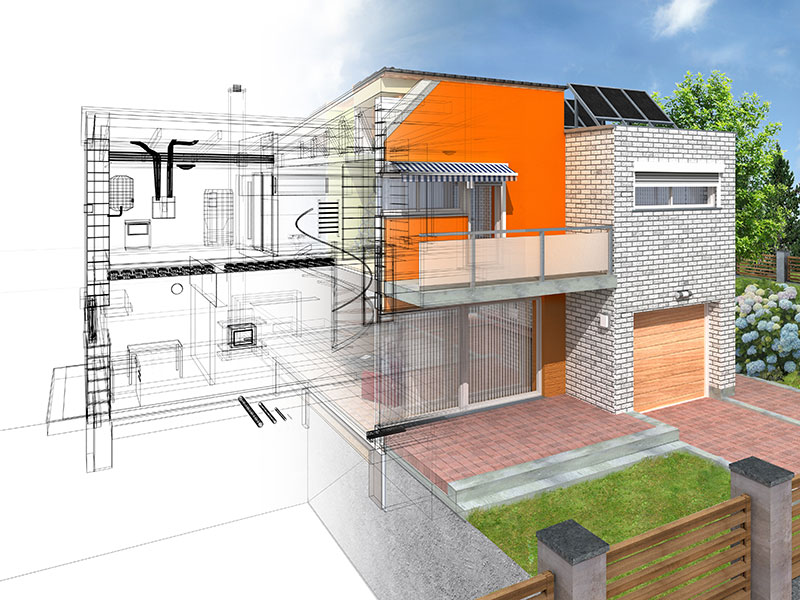 New construction is rapidly springing up throughout the DC area. If you've ever walked into a model home or sales office recently, there's a good chance you've been told that you're better off not getting a Realtor® involved in their process. Indeed, it's easy to wonder why a buyer would use a Realtor who might get in the way. That's what the sales rep likely wants you to think, anyway.
The fact is, the builder has its own interests in mind ‒ and they may be very different from your own. From the way the contract is written to the pricing structure and financing terms, everything tends to favor the seller unless there's a professional negotiating on your behalf.
So let's separate the facts from the fiction when it comes to using a Realtor for a new build:
1) MYTH: It will cost you more money to use a Realtor because the seller won't give you as good a deal
This is the most common misconception. As with every home purchase, the cost of the agent is built into the cost of buying a home, so regardless of whether you have one or don't, it's not going to change the price of the home. The builder has accounted for it in every new home price so that dollar amount will just go back in their pockets.
Builders are not going to decrease their pricing because they don't have to pay your agent. For one, they have to think about the precedent they're setting for other homes in the development. Selling at a lower price to someone simply because they're not using a Realtor would likely hurt their profits in the long run.
The reality is that it doesn't cost you anything to have a Talk to Ray agent or another Realtor on your side looking after your interests.
It is unethical to refuse a buyer their representation or charge them for it. You have a right to your own representative and they cannot disincentivize you do so.
2) MYTH: Forgoing a Realtor makes the homebuying process simpler
There's a lot of paperwork involved when buying any new home, and with a new build there are sometimes more details than usual. Agents know the importance of getting everything in writing, including all the promises that sales reps make to persuade you to buy that new home. An experienced agent is crucial to understanding the contract you are signing and walking you through the number of inspections that are part of the new build process.
Additionally, builders typically don't use the "standard" contract for the area. They use a purchase agreement that is specific to them and their company. It is carefully written by the builder's attorneys, who have crossed their t's and dotted their i's. It's important that you can get a good understanding of what it is that you are agreeing to and whether you are signing away future rights to hold the builder liable should something break or the unexpected occurs.
It may seem easier to represent yourself in the transaction, but you'd be setting yourself up for some serious headaches later on.
3) MYTH: Using the builder's lender will save you money
Perhaps the builder offers you $10,000 toward the down payment if you use their lender. Remember, that money is coming from somewhere in your financing worksheet – the trick is knowing where. Using some financial sleight of hand, they're essentially giving your own money back to you. Can you find Waldo in the paperwork? Your agent can!
Should you even be using their recommended mortgage company? That depends. Even with an incentive attached, there might be a company out there that doesn't charge the same fees, has a specialized loan program that suits you better or is more buyer-oriented than those they suggest. Usually, the builder's company is the best way to go, but an experienced agent can save you thousands if you let them – even in the lending department.
Still have questions? The agents at Talk to Ray are eager to help you sort the truth from the hype that often accompanies a new build. You'll be glad you did.