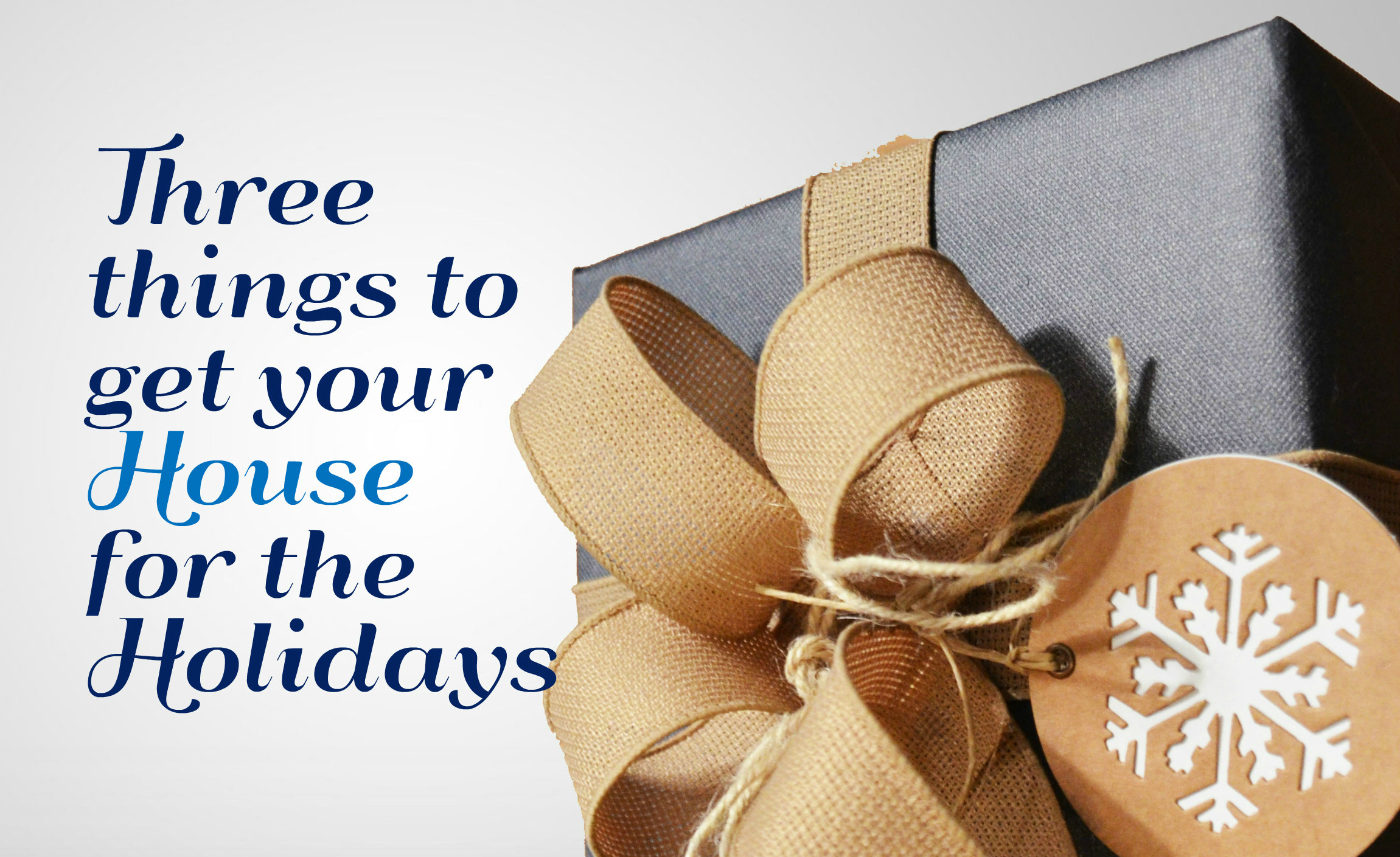 We dress it up in lights, wreaths and plenty of garland, but have you considered getting a gift for your house for the holidays? Sounds crazy, but many home related industries are hurting for business between Thanksgiving and Christmas and you can take advantage of their seasonal incentives. A gift to your house is also a gift to you! You will enjoy your home more, and improving your home is almost always a terrific investment.
Something Shiny & New
How about a brand new bathroom? Or new kitchen countertops? Remodeling is disruptive, so it's no surprise that most people wait until the new year to tackle home remodeling projects. As a result, contractors have more openings in their schedule they are eager to fill and supplies are at their cheapest. This might be an ideal time for you if you are planning on travelling over the holidays. Schedule the bulk of the work while you are away, and minimize the inconvenience.
Something Practical
For obvious reasons, getting your air conditioning checked is pretty far from most people's mind during winter. Because of this, the Better Business Bureau says this is actually the best time to contact a technician! If you've planned on getting a new unit or changing the thermostat, now is the time to employ a repairman for a reasonable price on "last year's" (read: this year's) models. Don't need cooling? Other summer-centric activities are also discounted. Whether it's preparing for a pool, garden, or sprinkler system upgrade, laying the groundwork (pun intended) now will net savings and leave more time in summer to enjoy activities!
Small Is The New Big
Get all those small jobs done before the in-laws show up by treating your house to a Licensed Handyman. You can finally fix that leaky faucet, crooked door, or almost anything else! A little extra insulation, hanging new curtains, or installing ceiling fans can all reduce energy costs. Not to mention the peace of mind from having smoke detectors and alarm systems checked. Doing your painting in winter is full of benefits and will make being snowed in all the more refreshing! Keep in mind that many Handymen are independent and it's a busy time of the year, so call as soon as possible to ensure you can get on their schedule prior to the holidays. Your home will feel like new again, and you will feel great getting all those tasks accomplished before the New Year.
Don't have a house of your own yet? Now is also a great time to buy, as sellers on the market are eager to close before the new year. Get in touch with any of the experts at Ray Gernhart and Associates to take advantage of winter pricing!