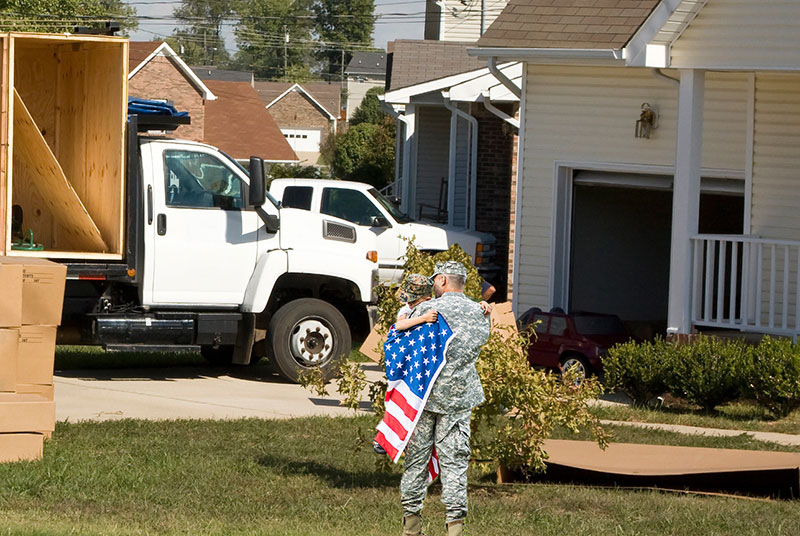 Buying or selling a home can be one of the biggest transactions of your life. Not all real estate agents are created equal, especially when it comes down to specializations in diverse needs required by a seller or buyer. Working with an experienced real estate agent that can guide you on searching and finding a home to the final transaction can be fast and easy with someone who understands the unique challenges of military service men, women, and their families.
Working with a real estate agent experienced with military service members and families benefits VA home buyers.
Always On The Lookout
Military personnel regularly move around the country, specialized agents understand this and prioritize the need for strong property resale value. Agents who work with active-duty service members understand the ins and outs of locating a home that fits the service member's ongoing needs, but can appreciate the time-compressed realities of military service members and veterans.
More Involved Than You Think
It's not uncommon for sons to follow in their father's footsteps as service members. Which is why turning a house into a home takes a more vigilant and attentive approach when dealing with recurring relocations. Agents are constantly paying close attention to this so those who've served can build fond memories wherever they are.
Asking agents about VA home loan benefits is also an exciting process because it's a chance to educate veterans and service members about benefits they're entitled to.
Knowing unique requirements of the VA loan
A home purchased by veterans and service members must be sanitary, safe and match the legal set of minimum property requirements. An agent who's worked with VA buyers knows valuable assets when showing a potential property, they will also highlight any issues before going under contract. They'll also be enlivened to explain their access to special financing deals for Military personnel (up to 100%).
Your story matters
The sacrifices you've made for your country provides you with federal VA home loan benefits, but did you know your story can also help convince sellers that you are the right person for their home? Your history as a military service member is already recognized as being responsible, committed and supportive in their communities.
An exceptional agent is committed to U.S. service members, their families and veterans that best suit their needs. Learn all of the ways that a certified military relocation professional can help you – Talk To Ray!