There's no doubt about it, Washington, DC has experienced an influx of transplants from all corners of the world. And as interest rates and mortgage standards loosen, more and more people will want to buy homes. The question now becomes, where?
In this article, we'll talk about 5 Quickest Selling Neighborhoods in Washington, DC (based on the number of days on the market), and shed a little detail regarding each.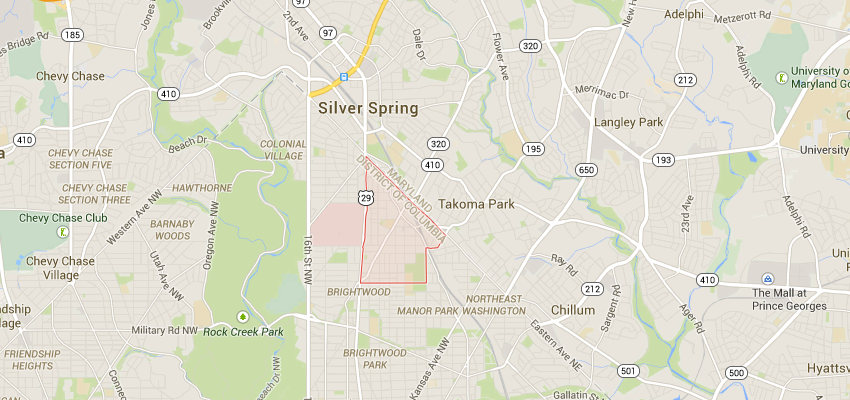 Takoma, DC – Northwest
Just beyond the Petworth and Brightwood neighborhood is Takoma, which is one of the most "up and coming", affordable neighborhoods in the District. Not only is this neighborhood in commuting distance, but it also has an abundant number of single-family homes, which make living in the city enjoyable. Homes in this neighborhood typically sell within seven days and have a median sale price of $380,000.

Wakefield, DC – Northwest
Just above Cleveland Park is Wakefield, which is a bustling neighborhood with tons of restaurants and shopping venues. Situated near bus lines and metro stations, this neighborhood is ideal for those who want a bit of peace and quiet, but also access to Washington, DC nightlife. Homes typically sell within seven days, with a median sale price of around $530,000.

Rhode Island Avenue, DC – Northeast
Many of you probably have heard of how Rhode Island Avenue has improved over the years, saying, "how much you do not recognize it!" which is a true assessment. This area is suddenly experiencing rapid growth, with lots of vibrant community life. So hurry up and buy in this area – prices are skyrocketing, with median sales averaging around $260,000 with a sales cycle of eight days.

Chevy Chase, DC – Northwest
The DC portion of Chevy Chase is a very trendy and ritzy neighborhood, which is becoming more of a suburb than a city. Being near Bethesda, and with plenty of retail and nightlife, Chevy Chase is becoming a destination for people who want a bit more room to stretch out, spend money, and have kids! The sales cycle for a home in this neighborhood is just under eight days, and median sales are $930,000, making this one of the most desirable and expensive neighborhoods in the District.
Mount Pleasant, DC – Northwest
There is no surprise; Mount Pleasant has been one of the most desirable neighborhoods in Washington, DC for nearly a decade, with sales happening in just less than nine days, with a median sale price of $620,000. Mount Pleasant is conveniently located near Rock Creek Park, which provides access to running and biking, and is also in equidistance to Columbia Heights and Adams Morgan.
Other neighborhoods include American University Park, Old City No. 1, Brookland, Cleveland Park, and Spring Valley.