Kitchens are a huge part of a sale when you are showing your home to potential buyers. You should stage your kitchen to not only help your home sell faster, but also do it to increase price. So what do you do? How do you make the kitchen "pop"?
Here are some of my favorite tips for making your kitchen stand out:
Tie all the design elements in the kitchen together with a welcoming neutral paint color and make sure you renovate your kitchen with a style that matches the entire look and feel of your home.
Make important repairs and upgrade anything that needs apparent replacement, such as kitchen counter tops, sinks, cabinetry, flooring, light fixtures, hardware (e.g. knobs, handles), backsplash and appliances.
Remove anything covering the window to allow as much light in as possible. When showing your kitchen, be sure to turn all of the lights on – the reflective effects on shiny objects like stainless steel, granite countertops, and backsplashes add great flair.
Depersonalize the kitchen by removing any personal items, such as pictures, work schedules, artwork, and trinkets. Kitchens should be clean and uncluttered, with a large bowl of fruit or flowers as a centerpiece.
Set a small sample of fresh-baked cookies or cupcakes out on the counter to create a pleasant aroma when potential buyers arrive. Alternatively, place a full bottle of red wine or a gourmet olive oil bottle next a small breadboard on one of your countertops.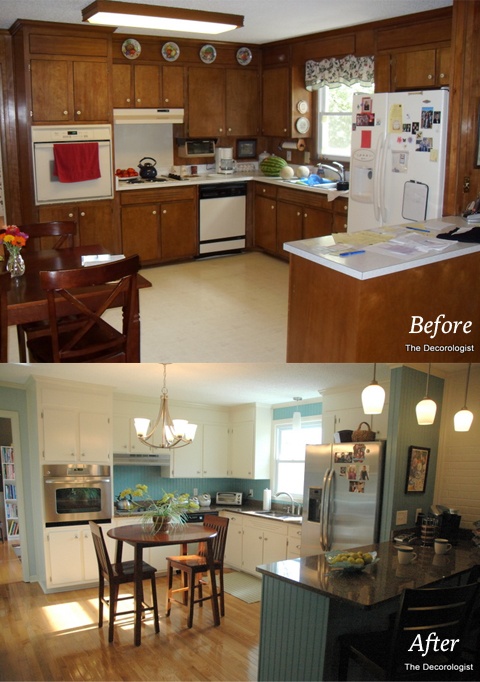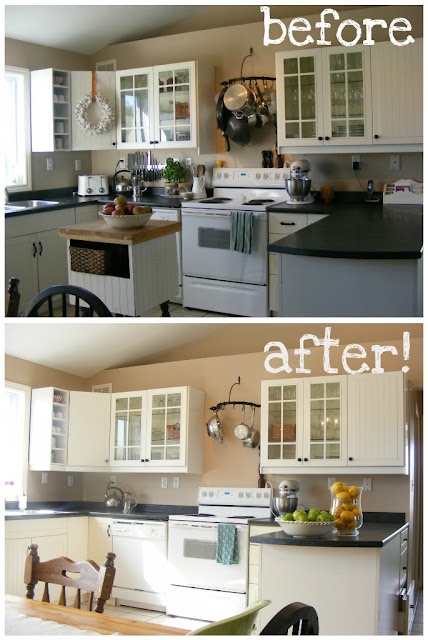 The best tip of all is to not spend more than 5% of your home's value on a kitchen renovation. A well-staged kitchen will allow potential homebuyers to easily imagine cooking, gathering, and entertaining in the space. Be sure to contact a professional real estate agent to help determine the value of your home in your area.