Cresting over the six-decade mark caused Mary and I to do what several thousand people are doing. That is rethink where we live and why we live there. Certainly, the neighbors are very nice. Many have become our closest friends. Their children often referred to asour nieces and nephews. After all, being close friends to Uncle Dan and Aunt Mary gives you rights and privileges.
The home we live in was new in 1994 and now is of mature age. Most appliances been replaced at least once and faulty building issues such as siding, leaky windows and roof have been repaired as well. The yard, which we love, and its maintenance have been thelabor of love. Terraced beds surrounding the house host a number of plantings to include trees, shrubs and flowers. I'm oft taken to task for my unorganized plantings and random selection of "year-end" sale plants from the local nurseries.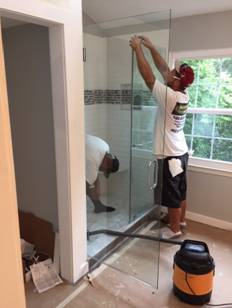 Technically our lot is a half-acre. Fully a quarter acre, or half of that area, is under cultivation. Every year we religiously order 20 cubic yards of double, shredded hard wood mulch and lay it up on the beds. We have tried every method of spreading it. Friends have helped. Landscapers have blown it in. But most often, Mary and I spread this mulch. In short, we now feel the need for a separation from this chore because it's become more labor and much less love.
Mary and I are emblematic of our generation. Ten thousand people a day are turning sixty-five in the United States. That means we're questioning whether to stay or go. Should we down size into a funky bungalow in Del Ray or Takoma Park, close to art, music and restaurants. Or should we stay and update our current home.
Like many of our aging brethren, we decided to stay where we are. We calculated to move to the neighborhood we liked would have taken on over $500,000 of additional debt. That's after using the equity from our present home!Being debt adverse, for us, the answer was clear. So we had to do something…. right? That something was a master bathroom renovation.
Renovation Story
An 80's sitcom, Murphy Brown, most aptly illustrated our renovation experience. Murphy Brown was a single executive living in a house. That house was perpetually being painted by Elden. Elden was ever present and always sharedunrequested folkloric wisdom. Murphy couldn't turn around without literally running into Elden. That was us from June until August. The contractor was John, and he spent so much time with us. He really could have become a family member.
John, and his crew, did a great job and the end result was worth every bit of the aggravation. I've shared a few pictures to highlight some of great features. But a brief description of what just happened is warranted because of its significance.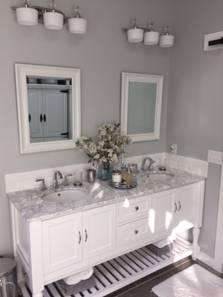 The Big Picture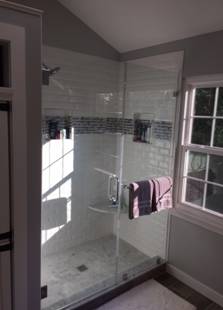 Remember 10,000 people a day are turning sixty-five years of age. The scenario I've described is being played out all over America. That is to say, many of us who did not over buy and really don't need to down size are staying in our homes. At the same time, younger generations are paying off student loans, moving out of their parents' basements, and having families. The millennial's, in short, have taken over the labor force as the largest segment and are looking for a place to live. To quote a friend, "they're growing up".
Add into the mix a robust economy and low interest rates, you'll find that traditionalhousing turnover you'd expect is not occurring. Resulting in a housing shortage. And also, by the way, a shortage in rental homes as well as those for sale.
The solutions for this housing shortage are many. Ranging from urban renovation to new home sales. I would also suggest working with one of our associates to guide you through the labyrinth of options. We've created, and utilized, several pathways to home ownership. Professional preparation on both the buying, and the selling side, are now almost mandatory and Ray Gernhart and Associates can help you with both.