It can be easy to lose perspective when it comes to our living situation. Without all the information it can feel like home ownership is far from reach. It's also easy to deflect the over-enthusiastic ramblings of some Real Estate Professionals. We work around mortgage facts and figures every day, and that tends to make us myopic in our (real estate) world view. Our enthusiasm can makes us seem ready for the straight jacket and padded room. But beyond all the excitement, there is a genuine need to share our knowledge that home owning is often surprisingly within your grasp!
When home loans come to mind, many a wanderer's first thought is, "But I don't have 20% for the down payment so I can't buy a home yet." A recent posting in "Keeping Current Matters" reviews the common myth that 20% down as a requirement. In fact, this post illustrates the rhetorical questions most frequently asked. Oh by the way, note the quoted source is Fannie Mae, not a biased lender or real estate brokerage.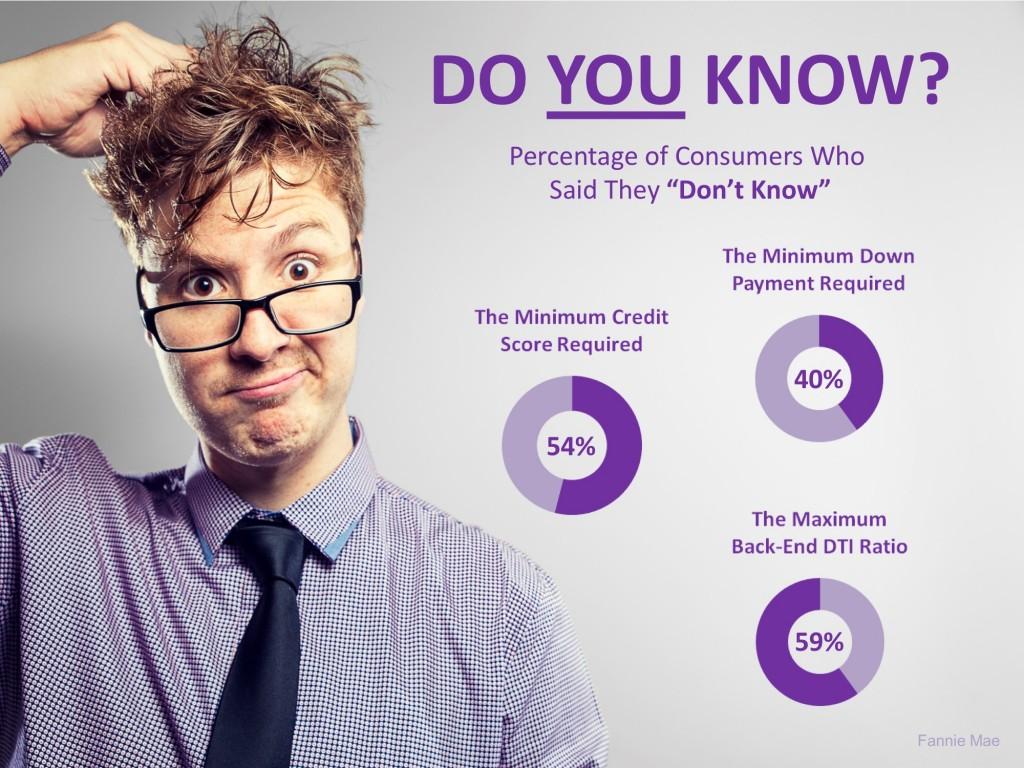 The back-end ratio, also known as the debt-to-income ratio, is a ratio that indicates what portion of a person's monthly income goes toward paying debts. Total monthly debt includes expenses such as mortgage payments (principal, interest, taxes and insurance), credit card payments, child support and other loan payments. Lenders use this ratio in conjunction with the front-end ratio to approve mortgages.
Back-end Ratio= (Total Monthly Debt Expense / Gross Monthly Income) x 100
The "Big Message" here is that your monthly income comfortably exceeding your monthly debt costs is a much bigger factor than having money saved for a down payment! This might make many rethink renting. (Question: Have you noticed rents not going down lately?) This also makes entry into the real estate market not as difficult as you may think.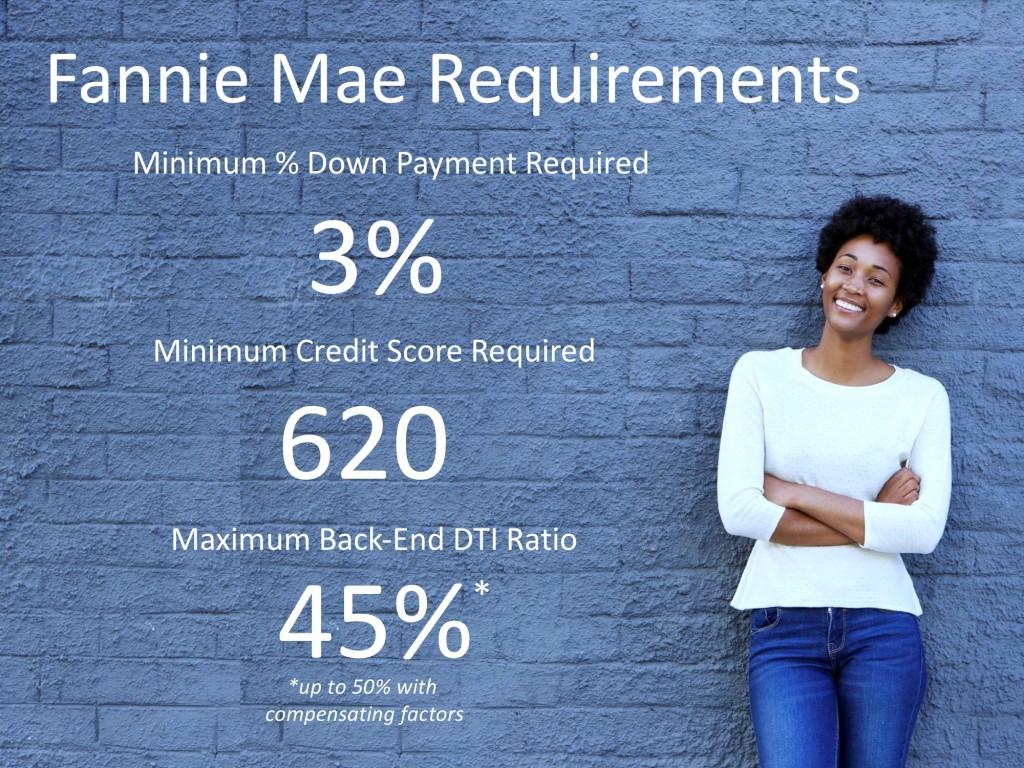 As you can see, the threshold is much lower than commonly thought, and no longer prevents many from the dream of homeownership. You might think renting is your only choice, but if you knew your options, you might find you would actually save money on a condo instead. For example, we, at Talk To Ray, have access to special programs requiring no money down and grant money for down payment. The take away is "ask a professional." And, if you would like to speak to a professional click here to speak to one of the experts at Ray Gernhart & Associates! We have the resources to help you. And, getting insight from a live human can validate or refute what you've probably read on the internet.
Let's share in prosperity.