If you are looking to sell your home, or simply seeking change, you might want to consider updating your home.  Updating your home doesn't have to be expensive! There are dozens, if not hundreds of ways of making transformative changes without spending a fortune.
So call off the home decorator and dive into our latest article – 8 ways to update your home without spending a fortune- where we will share with you cost-saving "updating" methods that will make you feel like a handy DIY master.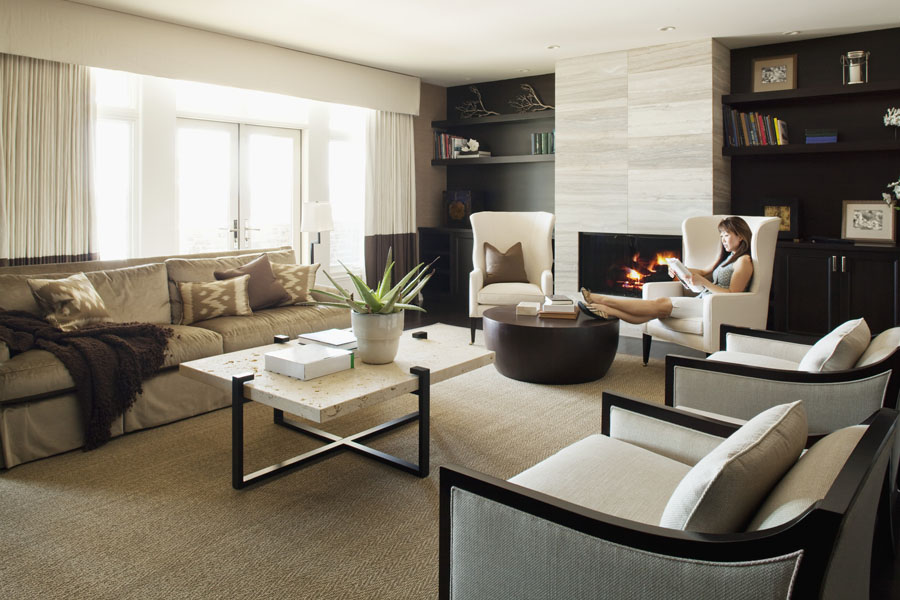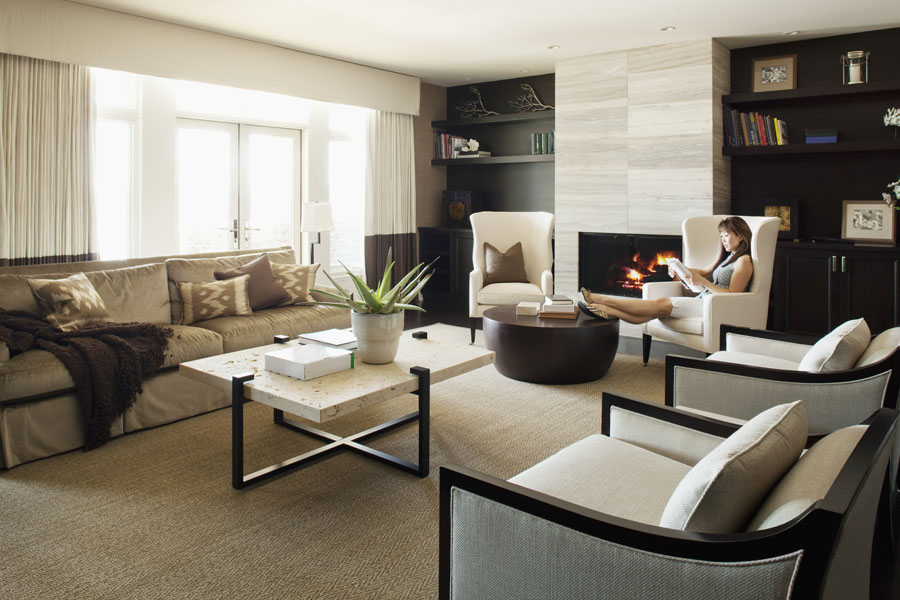 1. Create Space
There is a reason why open floor plans are so desirable. Many homeowners want a plan where the kitchen, living room, and dining room are 1 large room. Not only is this space easier for families to enjoy, but also very inviting for visitors.
Strategies for creating more space:
Move bulky furniture, such as armoires, sofa chairs, and cabinets to the walls to create more usable walking space
If you cannot live without specific pieces of furniture, keep them, but consider painting them white
Use mirrors – by incorporating large mirrors, you are essentially doubling the perceived space – great for making tiny spaces look more open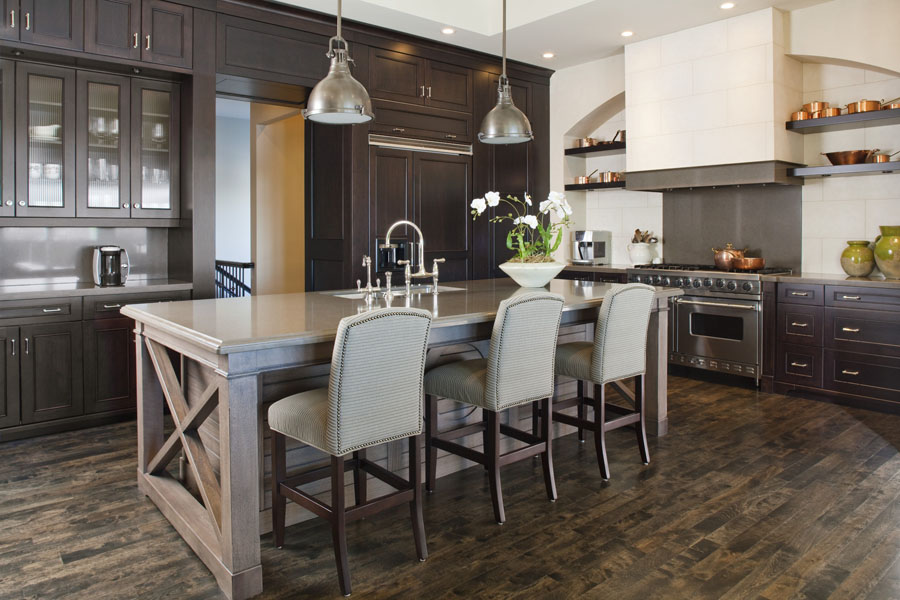 2. Add Lighting
Lighting trends evolve and die out fast. Which is probably a reason 80% of us still have dated, cheap, or mismatching ceiling lights in our house. Visit your local Restore, IKEA, Target, Lowes, or Home Depot, and do yourself a favor: buy new lights. There are hundreds of options and combinations: ceiling lights, standing lights, work lamps, desk lamps, oversized kitchen lights (shown), etc. So, be diligent and find the lights that are going to make you comfortable and work for your space.
Strategies for selecting lights:
Keep existing finishes in your home in mind, matching lights accordingly. Finishes may include nickel, bronze, copper, stainless steel, pewter, etc
Think like a designer by consider the lights' purpose. Think about color, light-cover transparency, backlighting vs. directional vs. ambient lighting, mood lighting, etc. Think of the light as an extension of its' environment.
Think about technical requirements. If installing ceiling fixtures, you may have to hire an electrician to help you out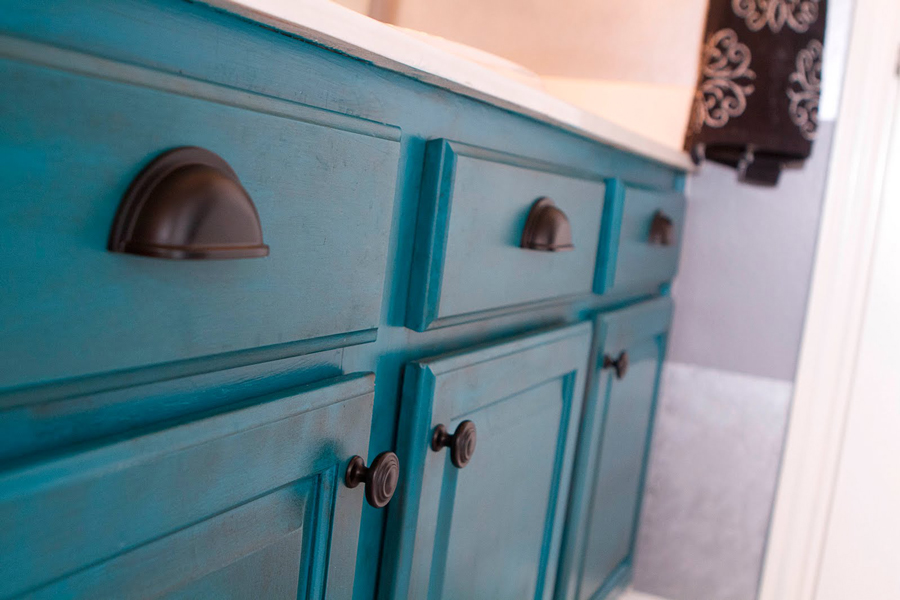 3. Knobs, Handles, and Miscellaneous
Probably the cheapest and easiest way to make updates is by changing out dirty kitchen knobs and handle pulls. There are so many to choose from, like glass, bronze, stainless steel, bamboo, etc. And, they come in a variety of different sizes! Strategies for picking knobs and handles:
There is no real strategy here, but to take a trip (maybe even to Amazon.com) and find the right ones for your bathrooms, kitchen, laundry room, etc.
4. Update Window Treatments
Window treatments are extremely easy to change / improve. Sometimes it is as easy as replacing the curtains. If you currently do not have any window treatments, adding a set of sheer window panels and drapes will make all the difference in the world.  If you're feeling extra spicy, add in wooden blinds or bamboo roll-up shades.
Strategies for selecting window treatments:
Plan to design your window treatments in layers. You can have 1 layer, or several layers (including the blinds), so be strategic about depth
Be cognizant of colors in your internal and external environment. Having hot pink curtains may not be suitable for the main vestibule
Do not neglect patterns! Have fun and be creative – but practical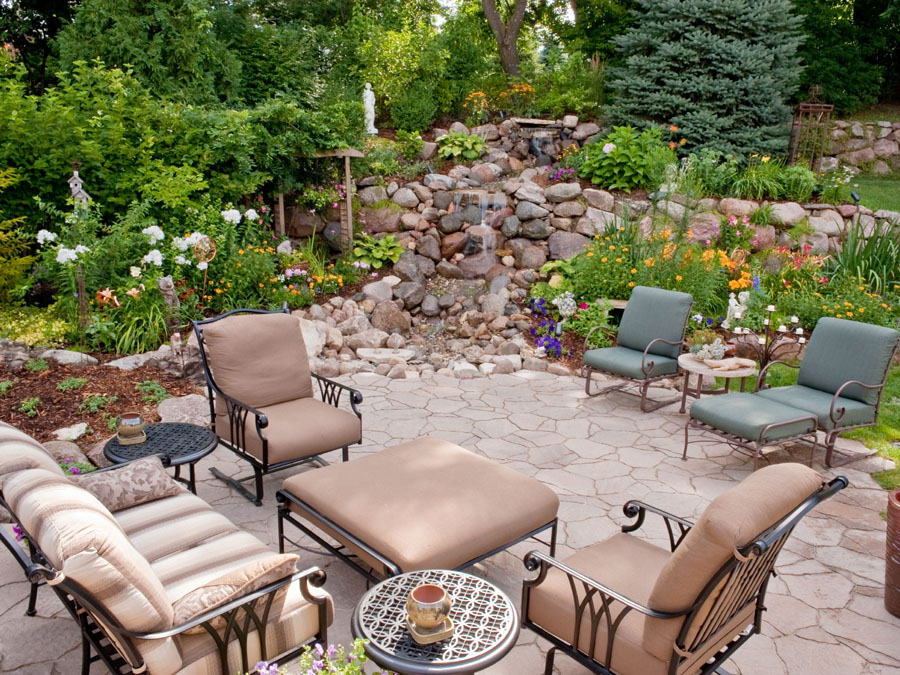 5. Create A Room Outdoors
Unused space can be found in large quantities outside, so long as we use our imagination a little bit and work with what we have. Adding a large outdoor rug, with a few chairs to a grassy area can make all the difference in the world. You can even incorporate a small fire pit or string of lights. If you are feeling ambitious, pergolas, brick patios, and open shelters are also fairly inexpensive…but may take a bit more help to build.
Strategies for creating outdoors rooms:
Find an area in your yard that is flat and distant from potential hazards like erosion, wind, and dying pines
Think about the type of furniture and layout you want to have in this designated outdoors area (e.g. circle, square, rectangle)
Utilize planters and surrounding shrubbery to make the outdoor area seamless wit the rest of the home
6. Landscape Your Yard
This is by far the most transformative updating technique. We've actually written an entire article on landscaping yards, so head over to http://talktoray.com/top-5-spring-and-summer-home-maintenance-tips. Here you will learn about the tools required to prune and maintain shrubs, inspect your home, clean, paint, and prepare a garden for flowers or vegetables.
Strategies for landscaping:
Yards typically evolve over many seasons, and being too eager about change can sometimes sidetrack us. At the core of all successful landscaping projects is time + patience – take your time!
Landscape with purpose. If you are looking to create curb appeal, clean, plan, prepare, and plot out your landscaping schedule around this goal
Seek help from professionals in the family or in your community.  Many garden centers have plans for laying out successful landscapes.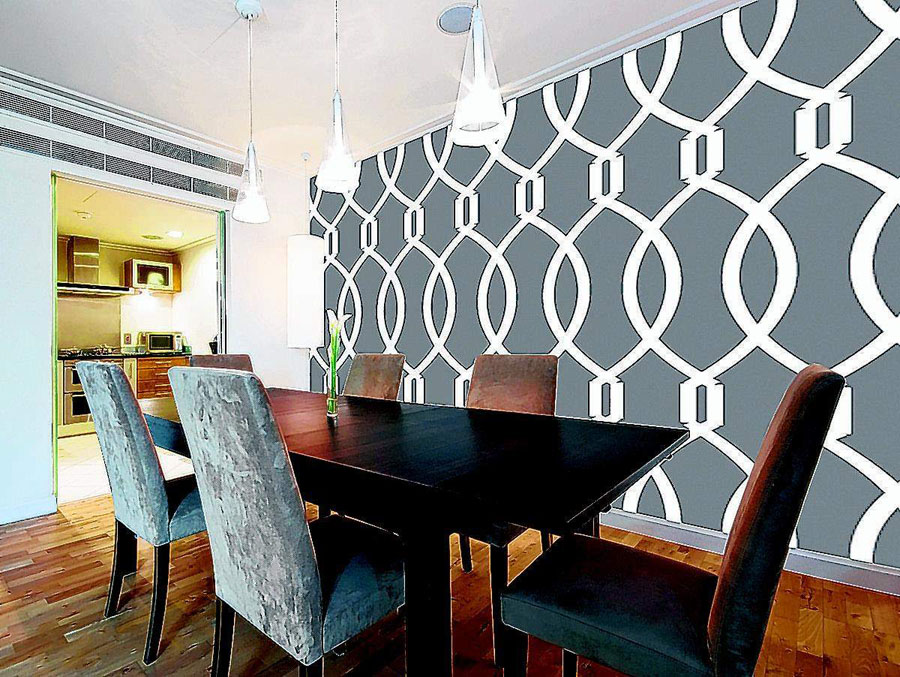 7. Removable Wallpaper
Best for those who rent and cannot paint their apartment, or for people who want to create an accent wall, removable wallpaper is the way to go. Removable wallpaper can be purchased at Target and comes in many different "hip and trendy" patterns. It is quite different than traditional wallpaper as it can be added, removed, and re-used many times.
Strategies for selecting removable wallpaper:
Removable wallpaper is VERY new and still relatively expensive, so think about using it to create an accent wall in combination with painting
Shop around. There are hundreds of designer removable wallpaper companies, and the prices are all over the place
Use the wallpaper to set the theme of the entire room, and decorate around that one pattern / color palette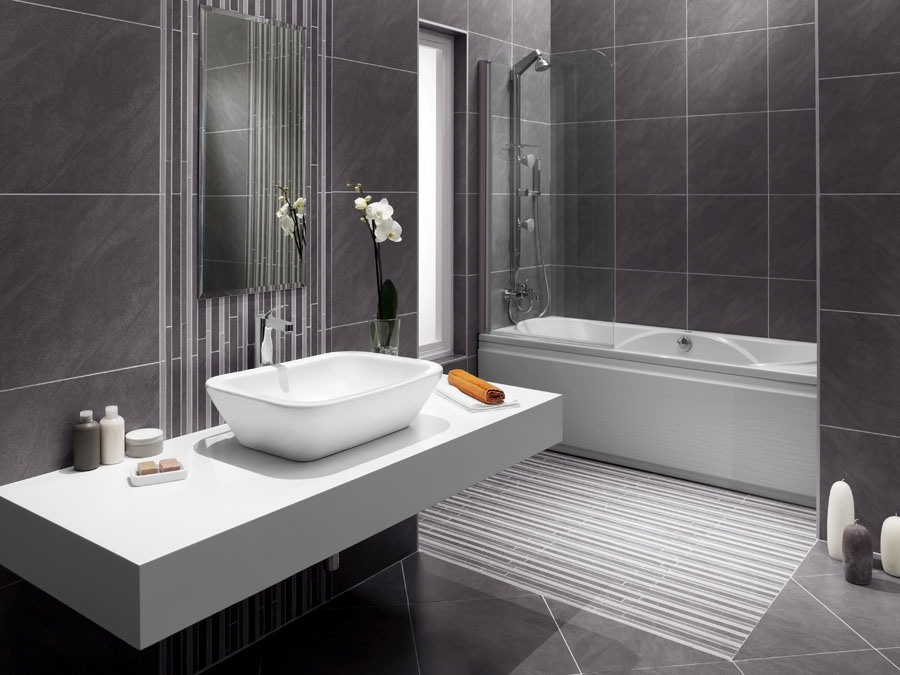 8. Clean-up Bathroom
Bathrooms are supposed to be sanctuaries – places where we can go and relax without distraction.  The first step in creating this sanctuary is to perform a deep clean. Next, scrub and dry the walls, and prepare it for a fresh coat of paint. Then, replace knobs, lights, vanity, and shower curtain. If you have enough room, add planters and other vegetation for a spa-like appeal!
—
As you can see, there are plenty of ways to shape up your home without paying too much. This includes creating more space for yourself by utilizing mirrors and walls; replacing light fixtures, knobs and pull handles; updating window treatments; creating outdoor rooms; landscaping the yard, cleaning up the bathroom, and utilizing removable wallpaper.
Find the most outdated item in your home and start there!